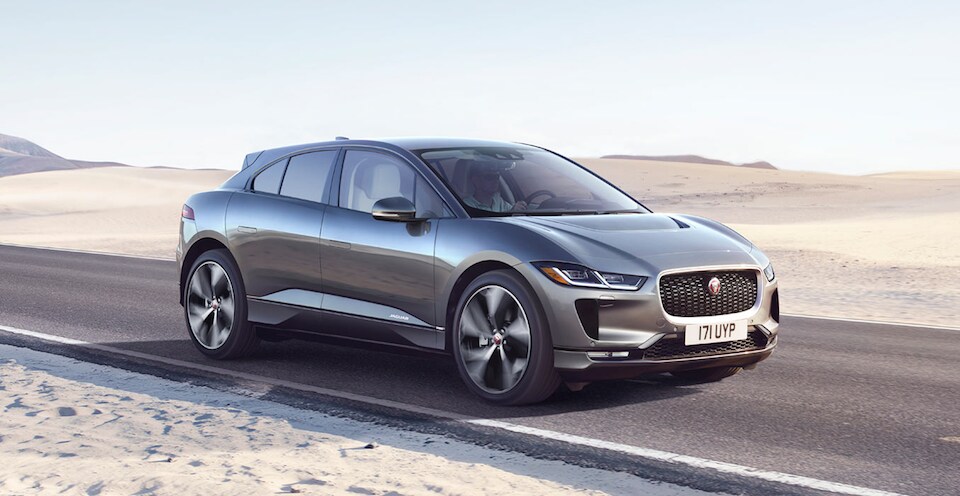 We can feel the excitement in the air when someone mentions the first-ever all-electric Jaguar I-PACE -- how can you not be excited about this efficient and environmentally-friendly luxury car? Offering up to 240 miles of driving on one full charge, the Jaguar I-PACE doesn't just defy convention -- it creates its own set of expectations and challenges limitation. While the brand boasts a sterling reputation for speed and thrilling style, the inclusion of the Jaguar I-Pace in its lineup furthers the understanding that everything can be improved when you have the Jaguar name on it.
Luxury Integrity & Plush Interior Features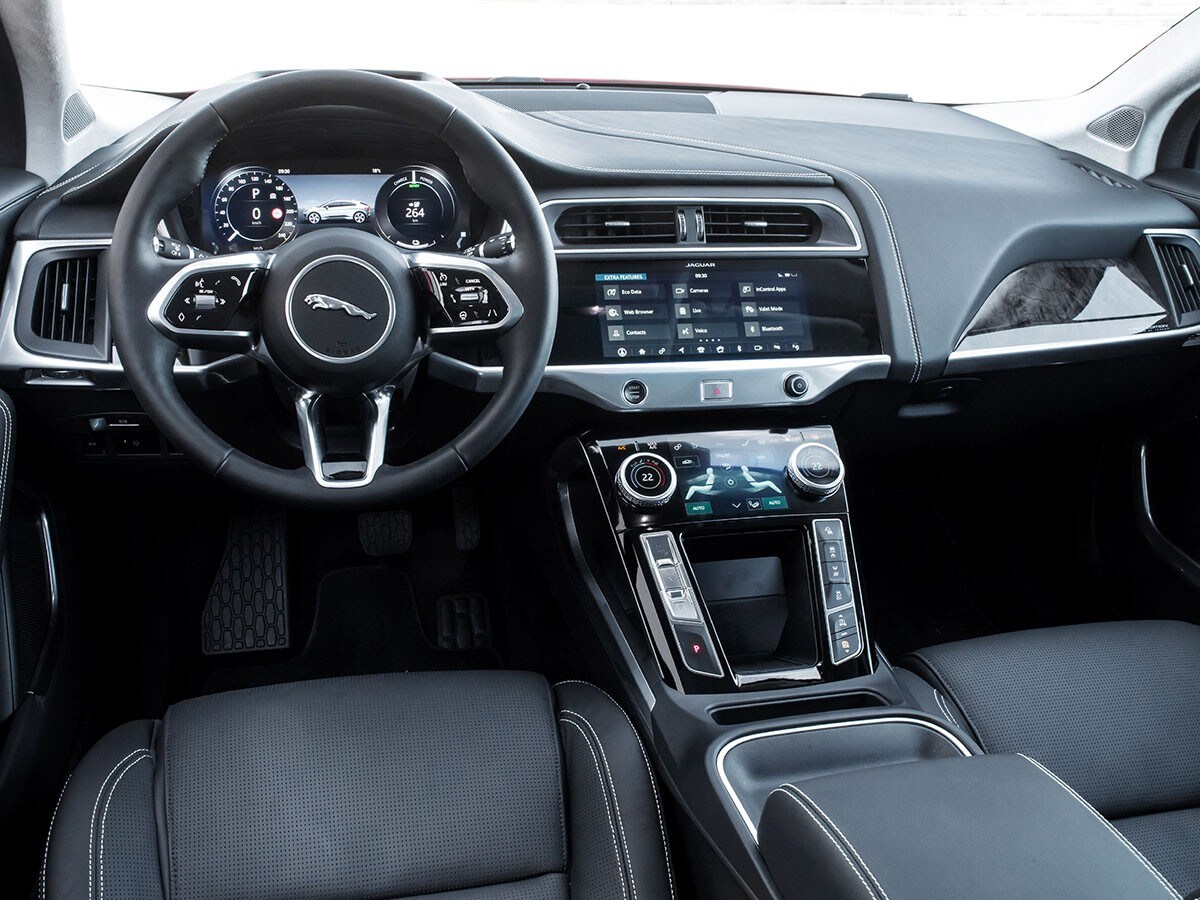 You don't only receive a lot of freedom for exploration when you choose the Jaguar I-PACE because its interior delivers on the technology that you'd expect from the new model year, giving you Interactive Driver Display and optional Head-Up Display. The Touch Pro Duo infotainment system offers two screens for optimum safety and utility, plus connectivity with available Navigation Pro and Connect Pro 4G LTE Wi-Fi Hotspot. Interested in safety? The Jaguar I-PACE has you covered.
When traveling under 12 mph, the Jaguar I-PACE emits a signal to alert pedestrians of your approach, while inside you get access to Adaptive Cruise Control with Steering Assist, Emergency Braking, Cruise Control and Speed Limiter, Lane Keep Assist, and so much more. Your Rear Camera and Adaptive Speed Limiter and Traffic Sign Recognition allow more attention to be spent on the road ahead instead of worrying about what other drivers are going to do. With your vigilance, the Jaguar I-PACE helps you're your safety a step ahead.
Learn More About the Jaguar I-PACE & How It Compares to Other Electric Cars
All-electric doesn't mean slow or underwhelming where performance is concerned because the Jaguar I-PACE delivers intense specifications that cause you to forget that it's entirely free from the restraints of a standard engine. Offering 394 horsepower, a 90-kWh battery, and all-wheel drive, this is not your average electric car, especially when the 512 pound-feet of torque is factored into the equation.
Reach out to our team today for more information on whether the new Jaguar I-PACE is right for you, and we'll be happy to give you the information you need to make the right decision. When you make the switch to an all-electric sedan, you can appreciate the attention whether you're headed to a meeting or on your way to take advantage of a rare night out with loved ones. Your journey only gets better from here, so stop by and let us help you learn why the Jaguar I-PACE is right for you.